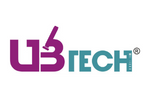 UBTECH , INDIA
Established in 2011, UBTECH is one of the India's leading laboratory instrument manufacturers and lab equipment suppliers. Founded by award-winning medical, diagnostic, and analytical device design and manufacturing specialist Universal Biotechnology (a Group of UNIBIOTECH company), UBTECH benefits from over 20 years' experience in the development of high-end medical devices and in vitro diagnostics (IVD). UBTECH product portfolio ranges from heat sealers and temperature-controlled mixing and vortexing equipment, to luminescent readers and laboratory liquid handling solution such as micropipettes, pipette fillers, bottle top dispensers and vacuum aspiration system. Our products have been extensively tried and tested in universities and research institutes, biotech companies and clinical laboratories in india, including the ICMR Lab's , Indian railways and State Department of Health.
Suitable for a wide range of assays and storage solutions, all of our instruments provide researchers and scientists with fast, accurate and reproducible results, making for a reliable and affordable option for your benchtop equipment. When you buy from UBTECH, you can feel confident that you are investing in the highest quality products available on the market.
All products are manufactured under ISO:9001 2015 certification, helping to ensure the highest possible standards of service.
To know more please visit : UniBiotech